Maximum Air Flow and Fast Purification
Airborne pathogens have very slow precipitation rates, so they can remain in the air for many hours. Bacteria or virus in the air do become colony forming units or CFUs (as in the case for bacteria) or infect us directly through the air we breathe. The probability of harm gets reduced through quick exchanges of ambient air to purified air.
Airgle recommends up to 5 air exchanges every hour. Airgle units come with powerful motors to deliver such result.
Aluminum Frame Filters meet CDC Recommendations
Airgle's external aluminium frames are tightly sealed to enture air passing through does not escape the purification process.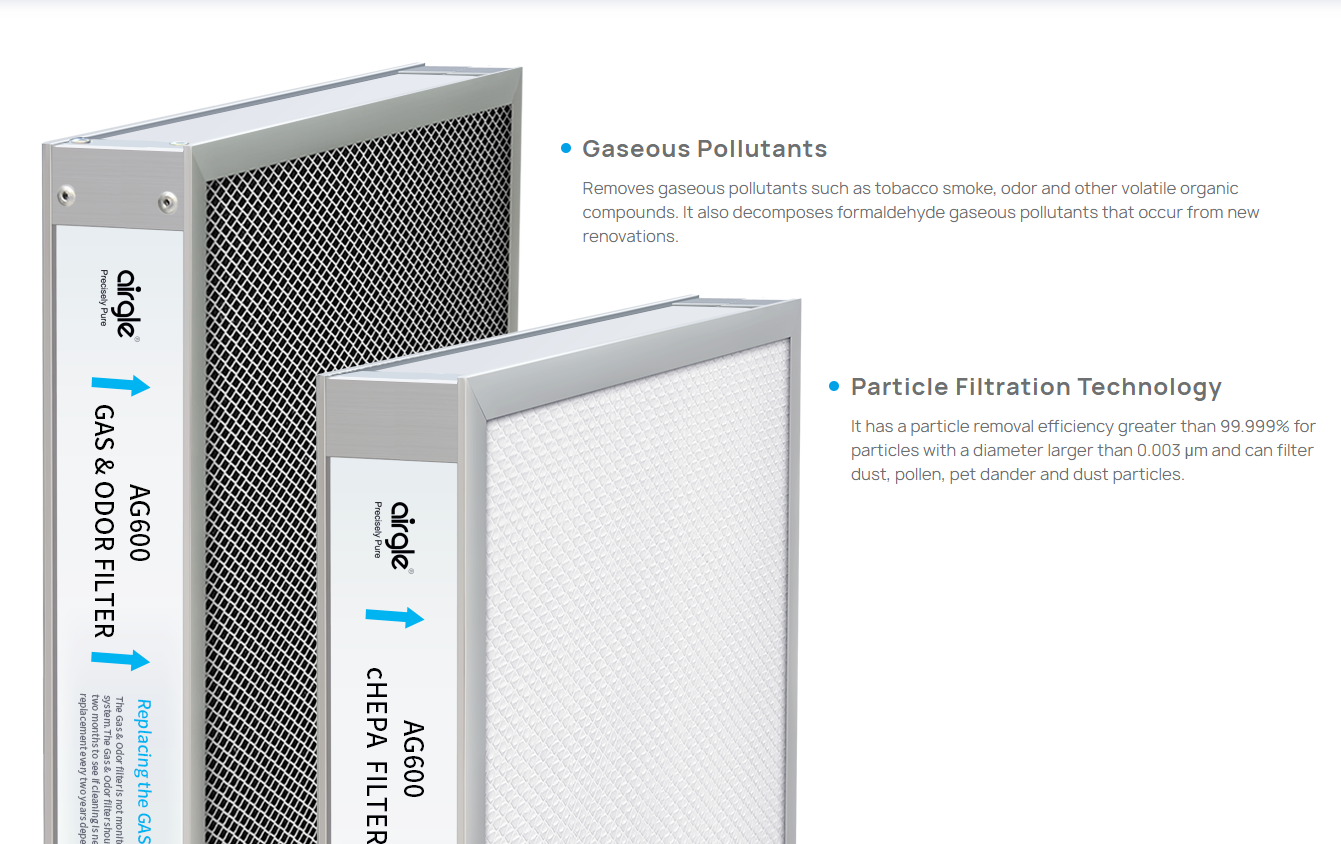 Effective removal of Chemicals, Bacteria and Viruses
Titanium Pro UV's surface is coated with titanium dioxide carrier, which can remove up to 99.9999% of bacteria from the air. Contaminants are instantly converted to harmless substances when irradiated with UV light. This module is patented in the United States.
Airgle Room Air Purifier AG600
For a Purer Life
Coverage area: 296 square feet with five air circulations per hour.
*CADR @ 372 m3 per hour or 13,137 ft3 per hour.
$2300